Ease of Administration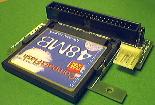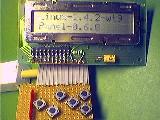 The administration is made easy through :
The use of extractible CompactFlash memories which hold the system and its configuration so that it can be reconfigured on a simple notebook, Psion or any CompactFlash-enabled system.
An LCD Panel allowing an administrator to change configuration and status from the box itself.
Remote authentified and encrypted administration tools mainly based on SSH and HTTPS.
Visual, audible and network alarms in case of a problem.